Storytelling process culminates in business strategy support
What started with the development of a new brand story and branding became an intimate collaboration where together we build on Coretalents' vision and plans, their service and product development, and much more.
Deliverables
Development strategy
Service and product innovation
Coaching
Brand strategy
Branding
Design
Website
Copywriting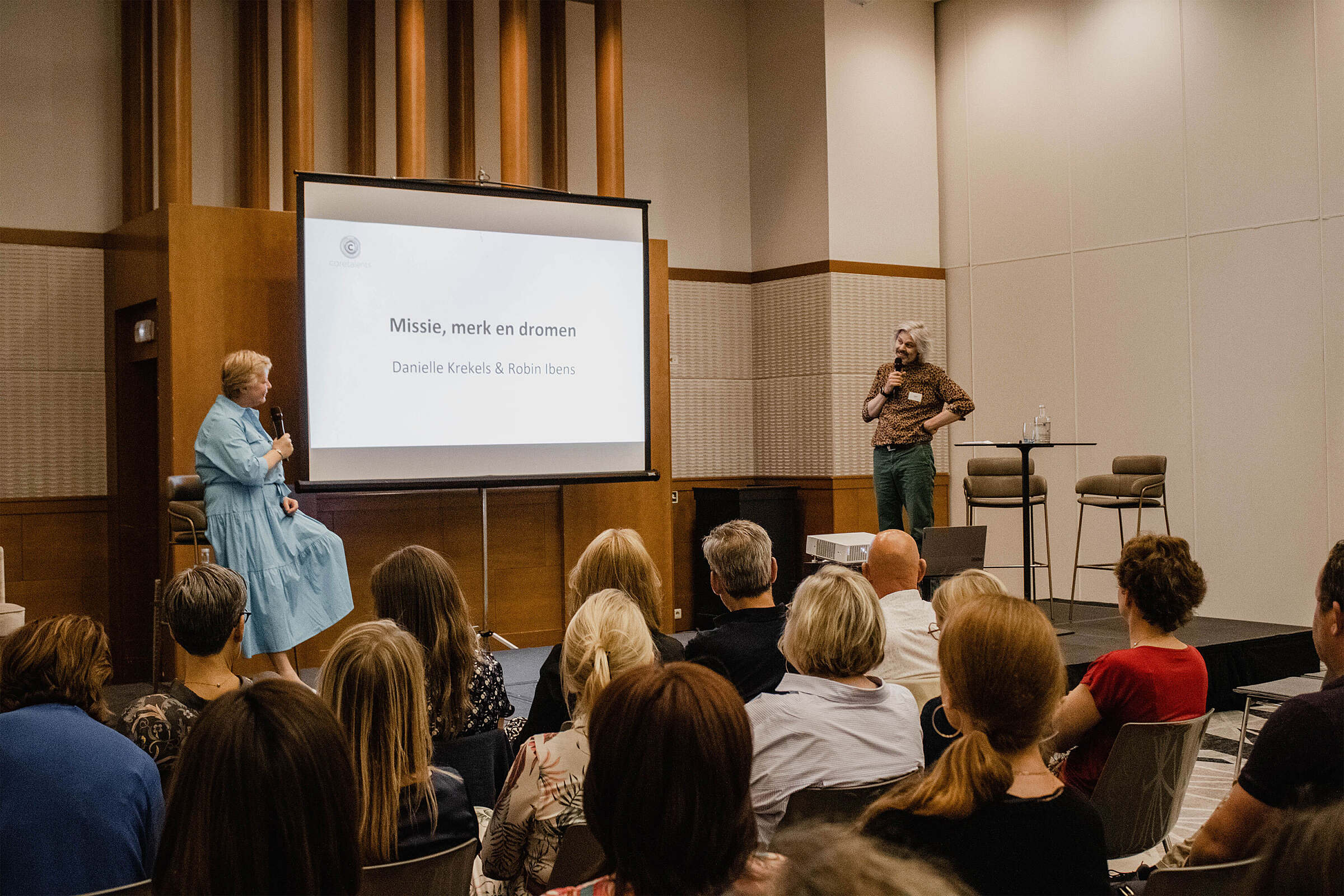 The right choices for life
In life, you have to make lots of crucial decisions. What to study, which job to choose, where to live… At times like that, you need a reliable compass that shows you the way. Danielle Krekels of Coretalents developed a scientifically validated method that has been used by hundreds of psychologists, career counsellors and other analysts. Its essence? Via your childhood, the method goes to your core and maps out your natural aptitude, potential and intrinsic motivation. You end up with a Coretalents profile: a lifelong tool for making the right choices.
Telling the story with clarity
When Coretalents came to us in 2019, the organisation was struggling to tell its story clearly. The method was ingenious and being widely used on a daily basis, but they hadn't managed to bring out the complex story behind it in an accessible way. That's why they asked Shaved Monkey to simplify their narrative. The aim: to better convey their strengths, without that simplicity detracting from the value of what Coretalents has to offer.
Getting to grips with the core
In an initial strategic journey, we traced the building blocks of the new story together. We asked numerous questions about their model and operations, explored the history of the organisation and searched for an image of the future that attracted the team and gave them energy to work towards their goal. This gave us insight into the driving forces behind Coretalents. At the same time, we revealed what wasn't quite right in their story and in the organisation, and what we needed to work on to achieve the new reality.
Building a new brand
The starting point was taking over Coretalents' brand architecture. By rebalancing the various sub-brands in relation to the main brand, we removed some of the complexity in communication. We then worked on a new visual and linguistic universe that created cohesion, made the appearance more professional and the message clearer. In concrete terms, this translated into a new brand identity based on the essence of the method. In turn, this was the basis for shaping derivatives such as presentations, the website and training tools.
Guidance in development strategy
Once the organisation and brand had been given renewed direction, it was important to consider all the applications and strands of the organisation within the strategic framework. The Coretalents method may have already been a success, but the power of its potential applications was greater still. So, together, we examined the distinctive value of analysts and interpreters. We uncovered the potential of the different domains in which they work. We studied the possibilities of existing applications and exercises, and delved into many more areas in which development was possible.
"Several agencies have carried out reviews for us, but Shaved Monkey were the first to really listen. They didn't try to fit us into their own communication mould, but instead they really dug into our core in order to generate real impact. After an initial strategic journey, we are now moving forward together in the development of our brand and business and I can say: their contribution is and will remain essential to us in reaching our full potential."
Service & product innovation
Through the power of the Coretalents method, a multitude of applications in various fields emerged over time: career guidance, study choice, talent and organisational development and more. Together, we streamlined the offerings and ran a common thread through all the experiences. The goal: to ensure that people's core talents positively support them in all life's important choices and at moments of development. In turn, we offered the analysts even more tools, guides and cross-fertilisation across all areas of expertise.
Want to talk?
Find out if we can move your organisation, network or project forward with a no-obligation initial meeting.